Poems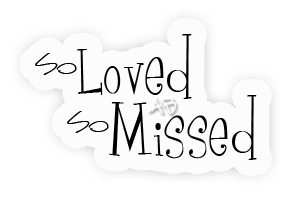 ~Too beautiful for Earth~

If I could have a lifetime wish,
A dream that would come true,
I'd pray to God with all my heart
for yesterday and you.
A thousand words can't bring you back;
I know because I've tried.
And neither will a million tears,
I know because I've cried.
You left behind a broken heart
And happy memories too.
I never wanted memories,
I only wanted you.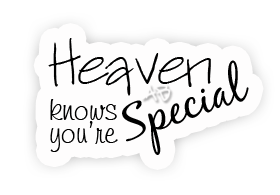 An angel In The Book of Life
Wrote down my baby's birth
And whispered as She closed The Book
"Too beautiful for Earth

***************************

If tears could build a stairway
And memories were a lane
We would walk right up to heaven
And bring you back again

No farewell words were spoken
No time to say goodbye
You were gone before we knew it
And only God knows why

Our hearts still ache in sadness
And secret tears still flow
What it meant to lose you
No one can ever know

But now we know you want us
To mourn for you no more
To remember all the happy times
Life still has much in store

Since you'll never be forgotten
We pledge to you today
A hallowed place within our hearts
Is where you'll always stay
~Author Unknown
My Mom, she tells a lot of lies
She never did before
But from now until she dies
She'll tell a whole lot more
Ask My mom how she is
And because she cant explain
She will tell a little lie
Because she cant describe the pain
Ask My Mom how she is
She'll say 'I'm Alright'
If that's the truth then tell me
Why does she cry each night?
Ask My Mom how she is
She seems to cope so well
She didnt have a choice you see
Nor the strength to yell
Ask My Mom how she is
'I'm fine. I'm well, I'm coping'
For God's sake Mom, just tell the truth
Just say your heart is broken
She'll love me all her life
I loved her all mine
But if you ask her how she is
She'll lie and say she's fine
I am here in Heaven
I cannot hug from here
If she lies to you DON't listen
Hug her and hold her near
On the day we meet again
We'll smile and I'll be bold I'll say, ' You're lucky to get in here Mom,
With all the lies you told!'
Do not stand at my grave and weep.
I am not there; I do not sleep.
I am a thousand winds that blow;
I am the diamond glints on snow.
I am the sunlight on ripened grain;
I am the gentle autumn's rain.


Do not stand at my grave and mourn.
I am the dew-flecked grass at dawn.
Where tranquil oceans meet the land
I am the footprints in the sand
To guide you through the weary day.
I am still here; I'll always stay.

When you wake up to morning's hush
I am the swift uplifting rush
Of quiet birds in circled flight.
I am the stars that shine at night.
Do not stand at my grave and cry.
I am not there; I did not die.
by Lucie Storrs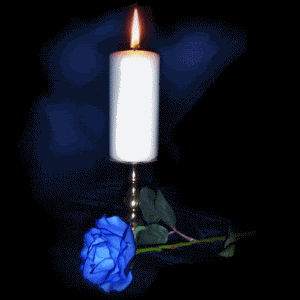 We thought of you with love today,
but that is nothing new.
We thought about you yesterday,
and the day before that, too.
We think of you in silence,
and often speak your name.
All we have are memories,
and your picture in a frame.
Your memory is our keepsake,
with which we'll never part.
God has you in his keeping,
we have you in our hearts.

(Author Unknown)
The Cord

We are connected,
My child and I, by
An invisible cord
Not seen by the eye.

It's not like the cord
That connects us 'til birth
This cord can't been seen
By any on Earth.

This cord does it's work
Right from the start.
It binds us together
Attached to my heart.

I know that it's there
Though no one can see
The invisible cord
From my child to me.

The strength of this cord
Is hard to describe.
It can't be destroyed
It can't be denied.

It's stronger than any cord
Man could create
It withstands the test
Can hold any weight.

And though you are gone,
Though you're not here with me,
The cord is still there
But no one can see.

It pulls at my heart
I am bruised...I am sore,
But this cord is my lifeline
As never before.

I am thankful that God
Connects us this way
A mother and child
Death can't take it away!
~~~author unknown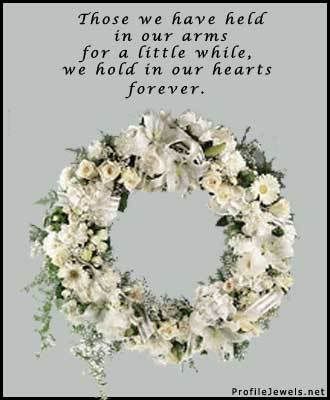 I know for certain that we never lose the people we love, even to death. They continue to participate in every act, thought and decision we make. Their love leaves an indelible imprint in our memories. We find comfort in knowing that our lives have been enriched by having shared their love.

~Dr. Leo Buscaglia